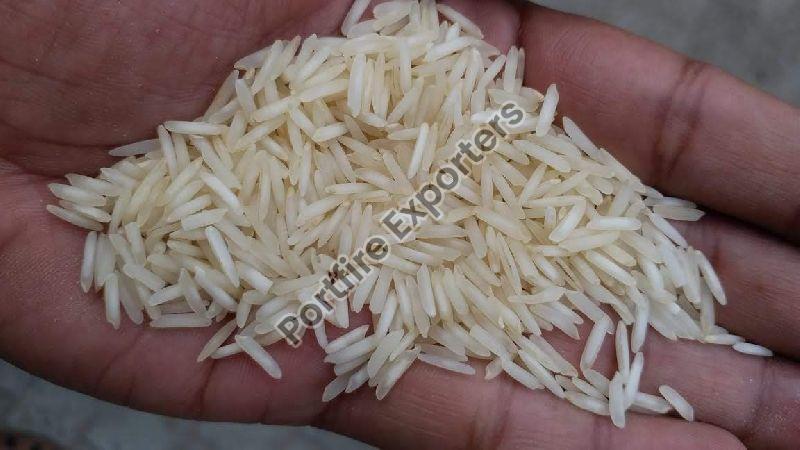 Basmati rice is distinct from the typical rice you consume. This one has a distinct flavour and scent. Hindi's translation of the term "basmati" is "fragrant" or "full of aroma." The "queen of fragrant rice" is how some people refer to basmati rice.
Basmati rice export from India has now tripled in the last few years. Two-thirds of the world's supply of basmati rice comes from India. Near Udaipur in Rajasthan, archaeologists discovered a type of long-grain rice. It was from the year 2000 to the year 1600 BC. It is thought by experts to be the parent of basmati rice. For thousands of years, people have been cultivating this rice near the foothills of the Himalayas.
Brown and white basmati rice are both available. Both have a distinctive aroma and flavour that is nutty. White basmati rice comprises rice in which the hull, bran, and germ are eliminated. Only the husk is removed from brown basmati, leaving the bran and germ intact.
The following are some advantages of basmati rice for your health:
Great For Diabetes -
Typically, it is advised that people with diabetes avoid eating rice. This is because rice has a high glycemic index (GI), which can cause a fast rise and fall in blood sugar levels. But basmati rice has a low (GI), ranging from 50 to 58. This rice can be consumed in moderation by diabetics.
Rich In Fiber -
Basmati rice contains a lot of fibre. A high-fibre diet is advised by doctors to promote regular bowel movements and lower the risk of type 2 diabetes. The fibre in rice gives the food more weight and helps the digestive system move waste.
Reduces Risk Of Heart Disease -
Whole grains, including brown basmati rice, are linked to a reduced risk of heart disease and healthy cholesterol levels. They also aid in reducing the risk of hypertension or high blood pressure. Add brown basmati to your diet in addition to the recommendations you already follow to prevent hypertension.
Reduces Risk Of Cancer -
As was already noted, brown rice has a lot of fibre, which has been associated with a lower risk of developing various cancers, particularly colon cancer. Doctors claim that consuming 3 ounces of whole grains each day can help to cut your chance of developing cancer by about 17%.
Contributes To Brain Health -
For example, thiamine, a vitamin B vitamin, is prevalent in basmati rice (B12). You may get about 22% of the recommended daily intake of this vitamin with one meal. Thiamine is crucial for the health of the brain, according to medical professionals. Wernicke encephalopathy, a potentially fatal illness that affects the central and peripheral neurological systems, can result from thiamine deficiency. Maintain a balanced diet to prevent Vitamin B12 deficiency.
If you aren't already eating Basmati rice, switching to it is the best thing you can do for your family and yourself. Basmati rice export from India has considerably increased in the past few years. You may consume basmati rice in the same ways as regular rice and immediately experience several health benefits.
Due to its scent and milder flavour, basmati rice is a far superior flavour enhancer when it comes to chicken and fish delicacies than any pasta or potatoes. Your health can be maintained and improved by making this minor alteration in the type of rice you eat.